Ok maybe the title is not exactly what it seems LOL but it's only bad if you think it's bad ;] LOL Bed Photos can mean lots of things
"Aom Piyada Akkarasanee" use to be in the news about having a relationship with, "Sunny Suwanmethanon" frequently the person herself claims that they never dated and the were never close
"He is someone that I know we don't really talk but before there were times where we talked some like people who knew each other and called each other to ask how the other is doing back and forth, but we don't really talk; now we there are times where we call and talk sometimes and tell the other don't be so serious and don't be afraid and don't think much about the news of going to watch and don't worry and don't be depress about it."
And "Sunny" also assures that the Senior star is just someone that he knows thats all and never became extremely drunk over any break ups
"I don't have any relations with her. From the beginning we were just people who knew each other. These days we use to know each other so of course we know each other am I right? But calling each other we haven't called. I am living as normal as I always have. We don't really talk much anyways. Every now and then once in a while we do because at that time there were news occasionaly so we talked some if not that then we wouldn't have talked because I don't get involved with others business (laughs)"
The news quiet down and then suddenly reappearing again Aom introduces that she is getting to know, "Ardsara Jootaratnagon" and also there is news that they are about to be engaged; but then there are photos leaked looking like "Aom and Sunny." Cheek Cheek accompanying one another on a bed appearing close and intimate which opposes the interview that they once gave. The fact of how close they really are and is it the real person let "Aom" go and clear with Aard herself..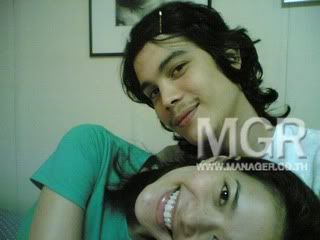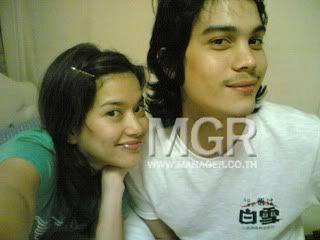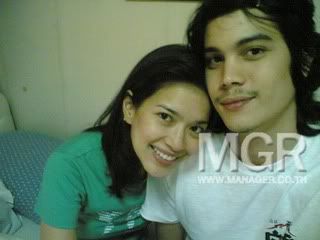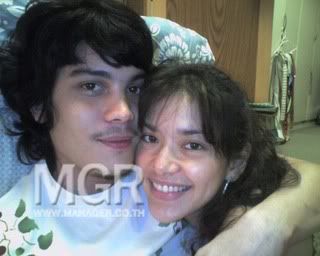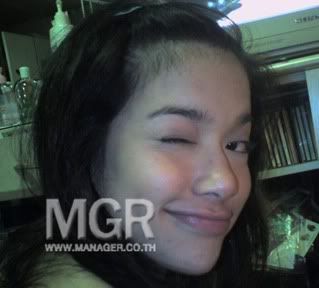 Link To Article:
Link
*Sorry if some stuff sounds stupid and mixed up im somewhat sleepy lmao but I wanted to translate this; I know it's Aom as much as i love her and such a big fan im not going to deny thats her out of naivity like some people already has LOL If anything is wrong with it please correct.
Translated By Me; Credited To
Thai All Stars