This was announced back in January, but looks like some recasting was done. Ice Apissada is said to be out, and Tangmo, Rotmay and Kratip are said to be part of the cast now.
This is the original trailer.
And here are some posts related to the supposed casting changes.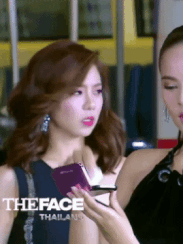 มา เริ่ม !!!!!! ปลาร้าทรงเครื่อง นำแสดงโดย : ออย ธนา , มุก วรนิษฐ์ , แป้งโกะ , ซาบีน่า The Face Thailand แม่มดเจ้าเสน่ห์ ผู้จัด : ทริปเปิ้ลไนน์พลัส 999 นำแสดงโด

pantip.com
http://instagr.am/p/B0m9UgGldF5/