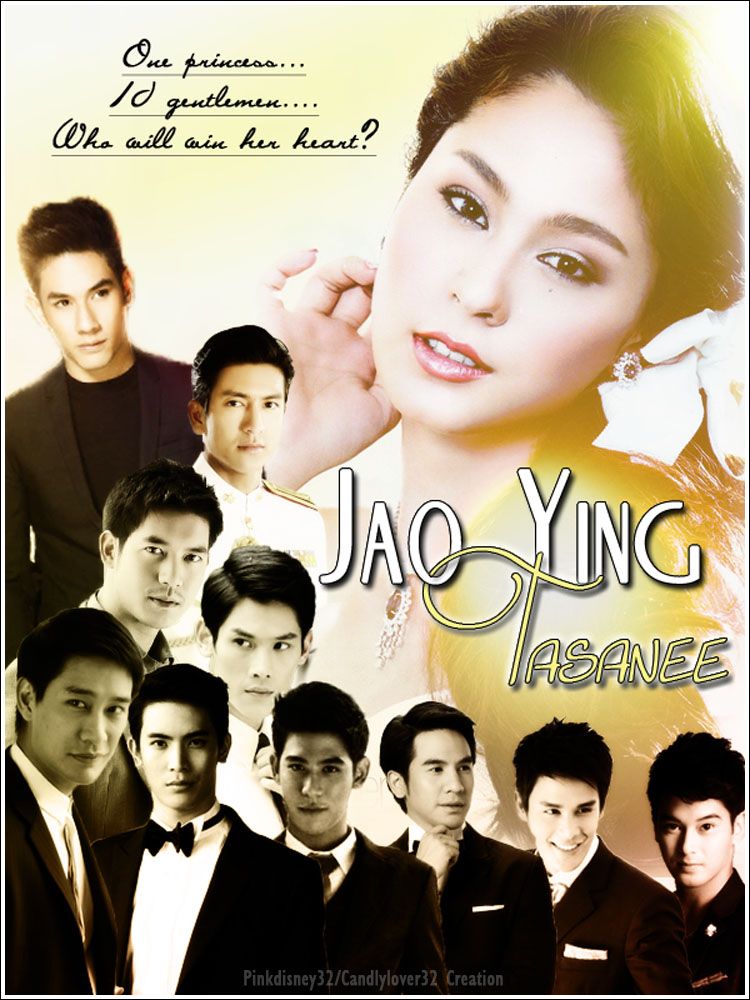 ​
 ​
[A Royal Series] ​
 ​
Jao Ying Tasanee: A Royal Selection [Part 1]​
 ​
Written by:
candylover32 [aka pinkdisney32]​
 ​
*Author's Note/Comment: The following material
is fictional based. All names and places are made up and/or are actual Thai
names. This fanfiction was inspired by "The Selection" written
by Kiera Cass. No copyright intended. Since I'm
hyped up for Kwan's lakorn "Jao Sao Salatan" and Toomtam's lakorn
"Sud Sai Paan",I decided to write a series fanfiction. It's a 3 part
series starring Kwan, Mew Nittha (from Khun Chai Ruj) and lastly, cutie Toomtam.
Storyline for the two other stories will come later.​
 ​
Genre: Historical/Modern Fiction | Romance​
 ​
Cast/Description:
Link
 <---Click here​
 ​
 ​
Synopsis:​
            In today's modern era, Thailand is
ruled by a monarchy. With the country ruled by a King or Queen, there is a
tradition for the heir of the throne to select ten highly capable men or women
to accompany the ruler in the future. This tradition is to stabilize the
country's diversity and unity. Any citizens of Thailand are allowed to enter
this selection no matter what ranking they are in. King Siriporn Vaithayanon the
current ruler of Thailand is honored to start this tradition for his next heir.
His wife Queen Soriya helped him built the country into a beautiful land and
helped raised their three children. His oldest child is Jao Ying Tasanee (age
20), his second child is Jao Ying Rasamee (age 16), and his third child is Jao
Chai Chanok (age 12).​
 ​
            Jao Ying Tasanee is the next heir to
the throne. Her father will be selecting ten compatible men from all over
Thailand, but Jao Ying Tasanee isn't too excited for this selection. She had
just come back from abroad and now her father is forcing her to participate in
this event. Living in the modern era, she believes that this tradition should
be abolished. When studying abroad, she lived the life where people had the
freedom to choose their destiny and dreams. She may look tough and strong on
the outside, but inside she feels so helpless and weak. Since her father is the
ruler of everyone, she eventually has to give in and find her prince. As the
selection begins, she discovers the true meaning of honesty, compassion, and
most importantly, what it takes to be a princess.​