With success of 4HJHKK and 5SJ prince, ch3 is planning for another series, Dragon Blood Mafia (Mafia Leard Mungkorn). It will be aired next year, 2014 and start filming at the end of this year. All 5 will be done by Act Art and their sub-team.
- Seu (Tiger)
- Sing (Lion)
- Krating (Bull)
- Raad (Rino)
- Hong (Pheonix)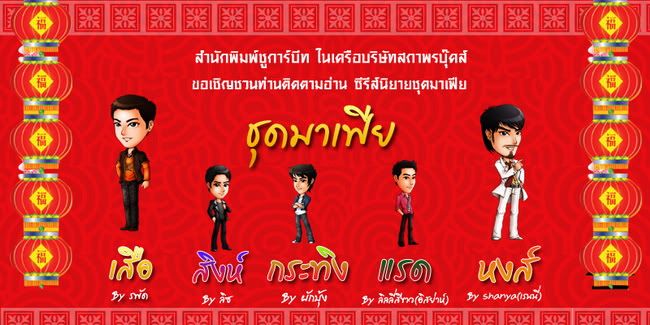 According to Khun Off latest interview. The mafia boss can't be portraited by newbies. So he sent names of vetarians to ch3. Waiting for approval.
Ken in Tiger, Poh Nutawut in Lion, Anunda Everingham in Bull, Shakit (unconfirmed of availability) in Rino, Jennie in Pheonix.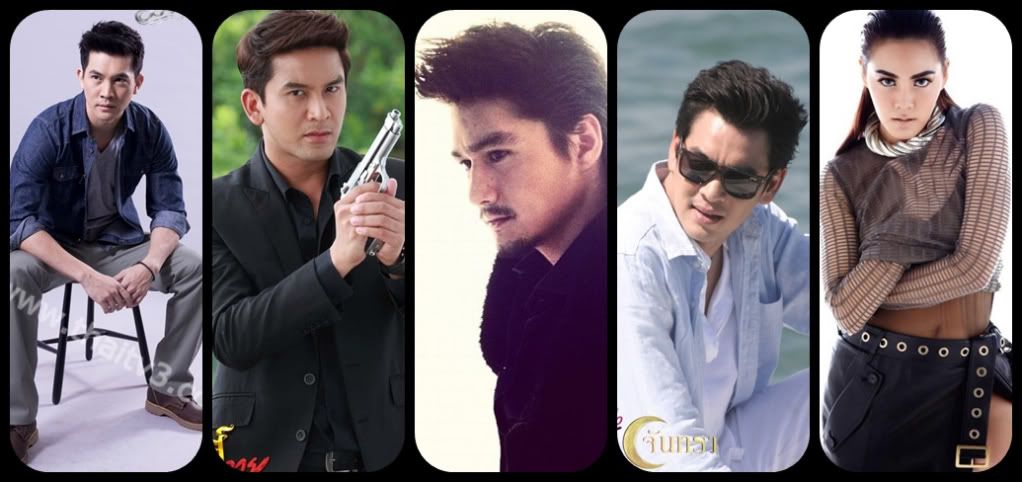 Source:
http://drama.kapook.com/view64102.html