Igniting The Flame of Love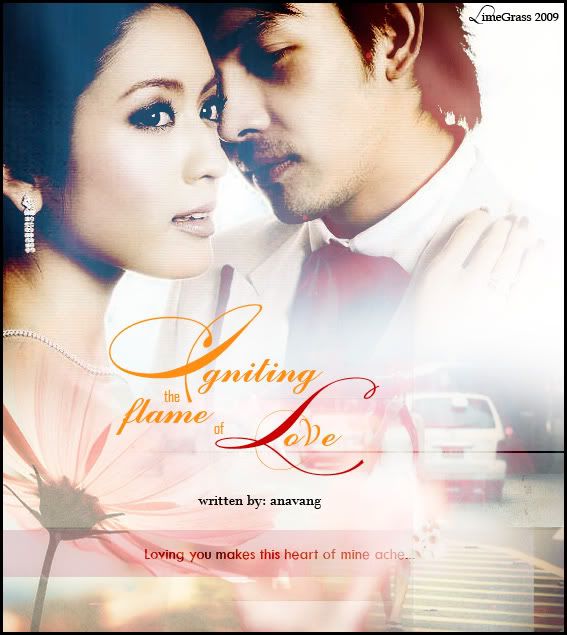 ​
Main Characters:
Aum Atichart=Harith Rangsiman
Aff Taksaorn= Soriya Suparath
Ann Thongprasom= Narin Ruenreng[Soriya's best friend]
Ken Theeradej= Kawee Nuengphirom
???= Sumalee Nuengphirom [Looks similar to Soriya]
???=John Chanchaneewath[bad guy]
???= Malanee Songwaromath[nang rai']

(last name from bellefire's fancic One Night Stand Only)

Genre:Revenge/Romance​
-Since I love reading everyone's fanfic here.I decided to write my own.
It's my first time so it won't be the best,but hopefully you all will enjoy it.
Ohh, can someone please make a poster for me? I would highly appreciate it
​
Preview:​

"There are times when I cant decide whether to see you or not, I want to see you because I miss you but there are times when I dont want to see you because everytime I do, the fact that loving you makes this heart of mine ache.

"Will someday you see me just the way you see her?"​
*Thanks to Aikoden and LimeGrass for the poster! I loved it!