Many Chinese fans of Pong have been really excited the last couple of days b/c of Pong's visit to China.
Pong's first lakorn that aired in China was
Luerd Hong
, but it was not until China aired
Sang Kram Nang Fah
in 2009 that made Pong a big star with Chinese lakorn fans. In July,
Proong Nee Gor Ruk Ter
also became a hit with Chinese audiences and with
Buang Rak Gamathep
being the next lakorn to air, a popular Chinese talk show extended a special invitation to Pong and Bee to come and promote
Buang Ruk Gammathep
. Unfortunately, Bee could not make it so Exact sent Pang Onjira to help promote BRG.
All photos are from the many fans at Pong's Chinese Forum at baidu.com. Special thanks to
Mandy912
for the links to these photos.
They arrived in Beijing at 6:30AM. Pong was the last of his party to leave the terminal. He was surprised and very pleased to see so many fans greet him.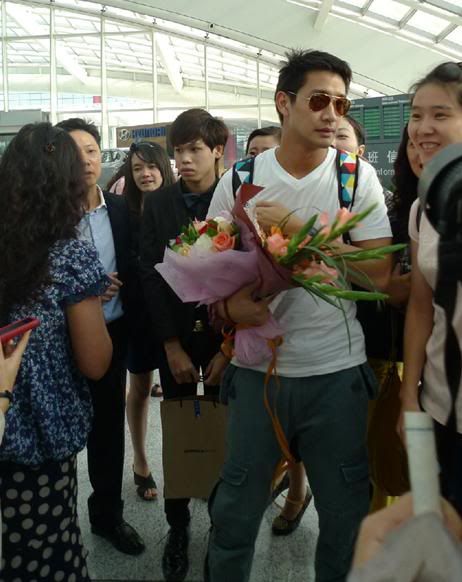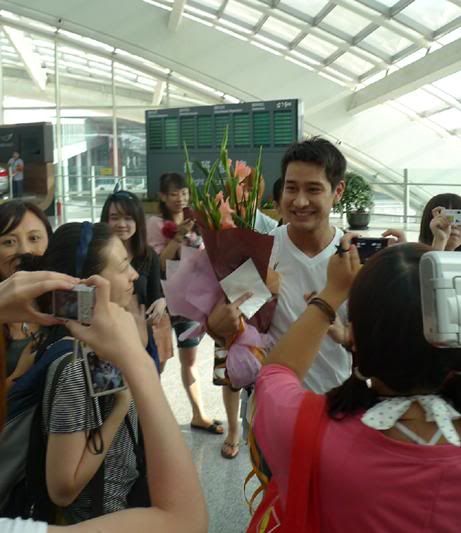 Pang at the airport. She looks lovely.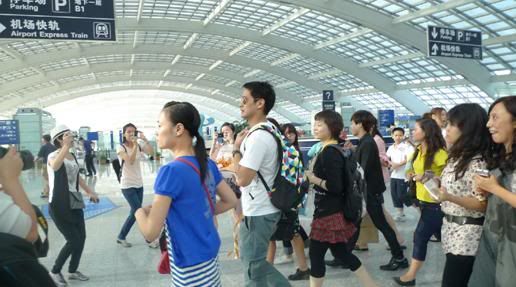 Pong's Nike backpack is a hit with his fans and many ordered it online the next day.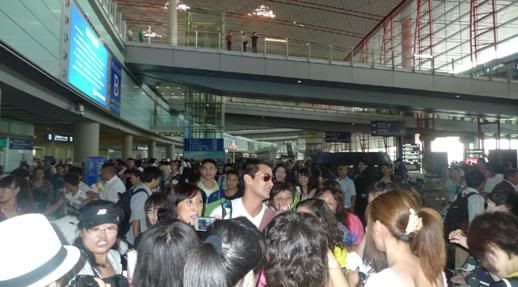 His fans caused a big commotion at the airport.
They participated in Anhui's Foreign TV Programming Exhibition
It looks like two more of Pong's lakorns,
Ngao Asoke
and
Tilay Risiya
will air soon in China along with several other Exact lakorns. You got to hand it to Exact. They really know how to market their lakorns overseas.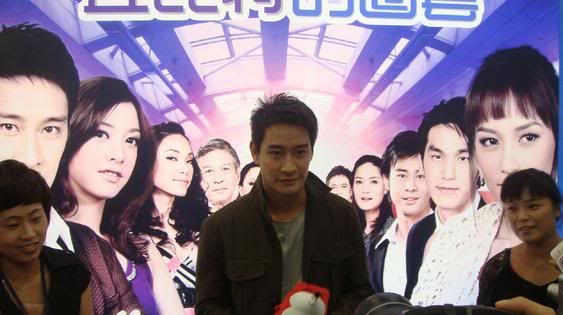 Pong promoting
Buang Ruk Gammathep,
which is currently airing in China.
Proong Nee Gor Ruk Ter,
which just finished airing in July, is also currently re-running on Chinese tv.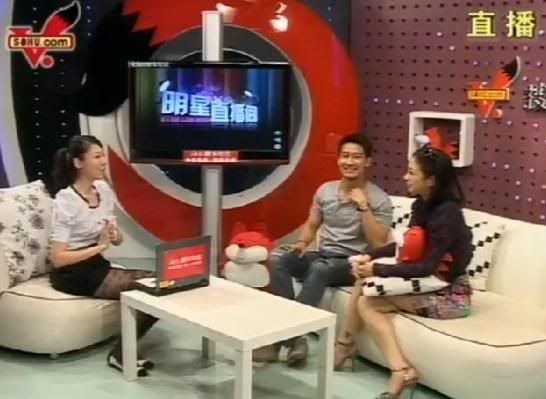 An interview with popular Chinese internet site sohu.com
Love his killer smile.
Pong's arrival at the studio to appear on popular Chinese talk show,
Jing Li
.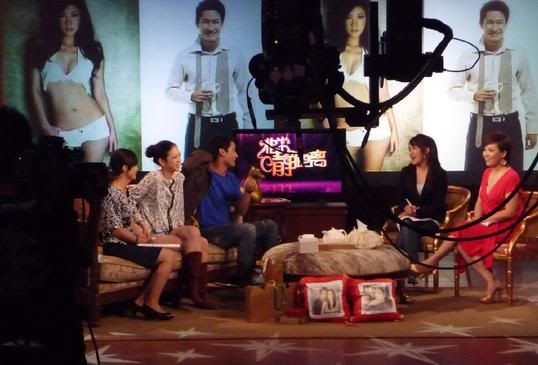 This talk show's popularity is comparable to the Oprah Winfrey Show here in the U.S.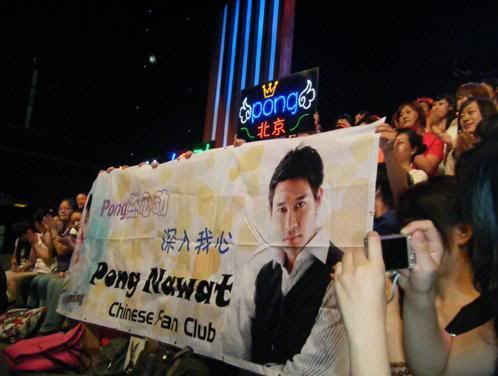 His fans at the studio. Love their banner.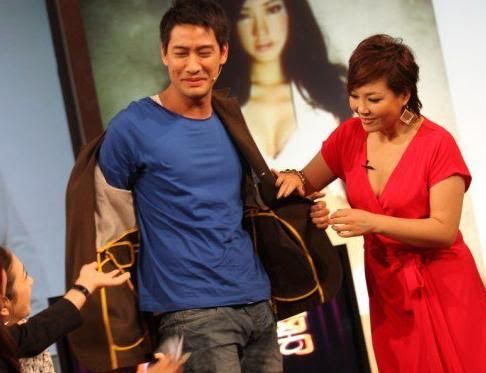 The host helping Pong out of his jacket to feel his abs,
Of course, she has to feel his biceps, too.
Some lucky fans get a hug and photos with Pong.
Pong feeds a fan some duck, yum.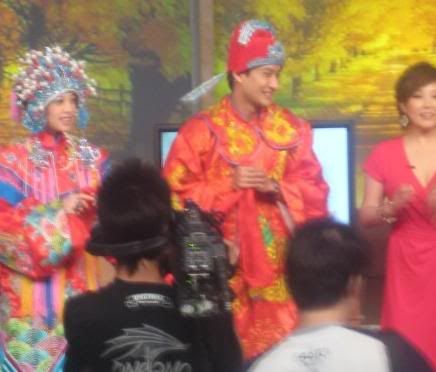 Pong and Pang play dress up.
Fans were thrilled to hear that Pong has some Chinese blood. His father is Chinese. Who knew?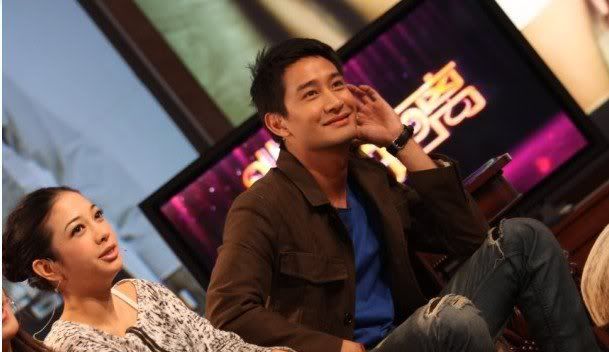 Edit///
More pictures added below.