Shall start with this one right after I completed my Angel fic. Haven't decided on the cast yet .. so help me out please? One thing for sure, no more ATEAM .. it's either RTEAM or Ken/Ann ^_^
--
Prologue

Whispers .. whispers .. whispers .. WHISPERS! I couldn't stand it anymore .. why must I suffer now? I'm just a middle-aged man who's trying to live life a day. 2 months back, my life could still be considered 'normal'. A good career, a beautiful girlfriend and of course a pretty luxurious penthouse. Everything changed when I met that woman! No, could she even be considered as a human? She's dead, and that's what bothering me the most. Why is her tormented soul lingering around me? I don't know. One thing for sure, since I 'met' her .. I started hearing voices .. no whispers .. which gets louder and louder each day.

Maybe it's all my imagination.

It's all an illusion.

I'm crazy.

End.


Posters done for the fic
Me =]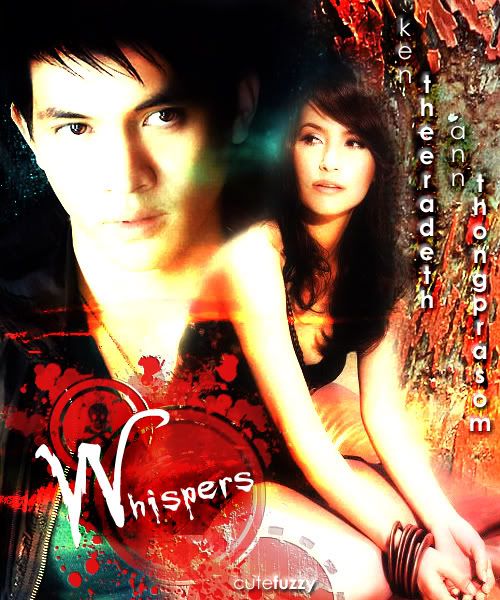 RR