Da world is full of gansturrs banging the streets. Between the D&M&N Crew and the Monkey King and his wussy posse there is an intense tension like the one between the Blood and the Crips. We as the D&M&N Crew have the hot bling blings that can flash you away in seconds. The Monkey and his posse has nothing as you all can tell by the pics below. They try hard to be a legacy like us but no matter how much time and effort the Monkey puts into it, he has to admit that he will never be like D&M&N and will never be universally acknowledged. Sorry foo but the D&M&N Crew gots the looks, the blings and the hot buscalade to prove our gansturrr pride. Holla at cha girls Sarnies.
P.S. and holla at the gay guys too haha.
The famed D&M&N crew who ride in their hot buscalade and roam the dark rough streets of da westside.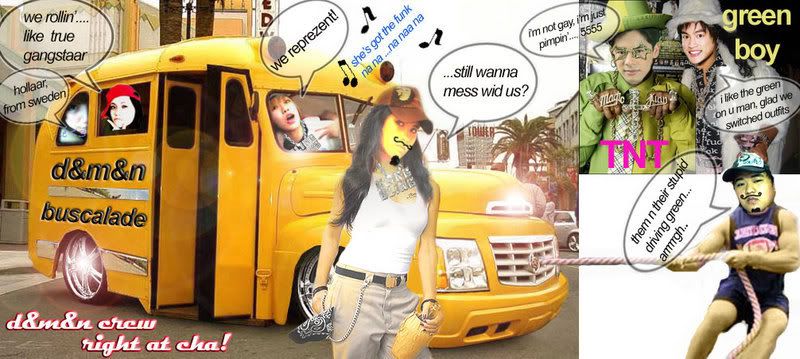 The Monkey King and his wussy posse