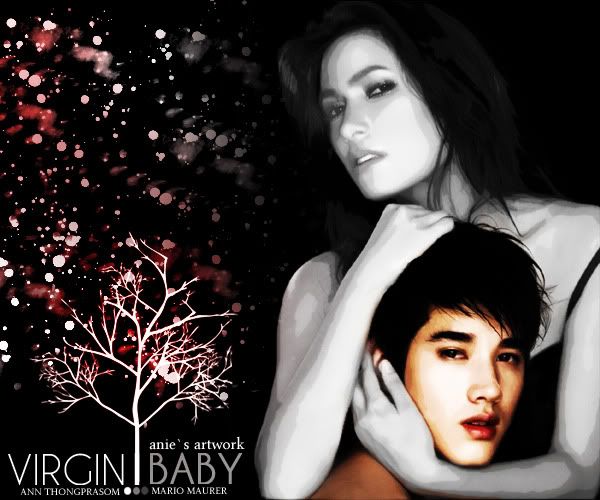 Hi, my name is Mario. No, not from the Super Mario Bros nor do I have a tall as hell brother called Luigi. It's Mario Maurer and I'm a loser. I don't need you to pity me though, because I've pitied myself enough. I got the best mother in the world, she always preaches on the goodness of consuming drugs and hey, she may be true. Without them, she wouldn't get 'high', making out with some random dude and gave birth to a trash called me.
I don't know who my dad is nor do I want to know. Those 'meet-ups' never really go smoothly anyway. Well it might be smooth if you're talking about some handsome guy in a Hollywood movie. Too bad, I'm an actor in this cheap play called 'life'.
Another great accomplishment you should know about me – I've never accomplished anything. This started since my junior schooling days where I had the coolest nickname given by my friends – Bastard. Yeah, I'm really, really popular in school and good with the ladies. They would always come up to me and say, "You're the ugliest person I met in my entire life...get out of my sight!" I'm so charming, that's just how I roll.
'Alright...it's the last parcel to deliver.'
Oh yeah, I'm working part-time as a postman for now. Hey, a boy got to work for a living.
'Here we are....No.16 Nightingale Street.'
Damn this house is huge, rather very castle-ish. I sense a feeling of darkness penetrating from its wall. The gigantic gate is intimidating too.
'Wuuuuuu~scary.'
*Gulp*
I never knew we have such building here in Thai, it felt so medieval to begin with. Huge stones rather than normal bricks; not to mention those fungus in between, eww. Damn, where the hell is the mailbox? Don't they have any holes for me to shove it in....geesh.
*The gate suddenly opened with its creaking sound*
'Whoa, whoa...what the hell? I didn't know it was an automatic gate!'
~Crrreeeaaakkkkk~
'Hello, erm...errr...is anyone home?'
Weird, no one answered. Hmm, to go or not to go? If I don't, then I won't get my pay for today. My superior has been finding an excuse to fire me. I can't lose my job, sigh, how good if I was really that stupid Mario plumber – I'll get coins just by hitting some breaks with my oversized head. Alright, here I come.
Damn, this is not a housing area – it's a freaking estate. Look at how huge the land is, an orchard and some freakishly looking castle. Who the hell is the owner?
*knock knock*
'Excuse me...'
*KNOCK knock*
'Hello, I'm here to mail a letter...'
'Urgh.'
*KNOCK KNOCK!!*
'HELLO, CAN SOMEONE JUST OPEN THE DOOR AND TAKE THIS DAMN LETTER. I NEED YOUR SIGNATURE TO COMPLETE MY JOB SO I CAN FREAKING GO BACK TO MY PATHETHIC HUT, EAT AND SLEEP!'
*The door slowly opened*
'Oh my god, save me...automatic doors too? Pfffttt...rich people just don't know how else to spend their money – do they?'
Wow the inside is so beautiful. They're all so lavishly furnished with its old English decoration. The antique gold plated cushion with its typical red cushion cover. Cabinets storing all those wines not to mention their amazing chandelier! Damn that thing looks expensive; I wonder how much it cost.'
'It's about 1 000 000 Baht. Nothing much.'
I looked up and there she was hiding behind the shadow on the first floor. B-But before that, how did she know what I was thinking? Creepy.
'Err hello...sorry for intruding ma'am. I'm here to deliver your parcel.'
'...'
*Gulp*
Please don't eat me.
'Don't worry, I won't'
'What the hell...how could you listen to my thoughts?'
'Ahahaha...'
She walked down the staircase as the sun shines through its glass windows. Elegantly wearing a red gown, I could see such contrast in her skin. It was so pale, like a corpse. She gave out a quick grin – I'm afraid. I tried to run but the door was tightly shut.
'A-a...v-vampire!'