took the pics n info frm my bff blog. kinda interesting.
this woman is a VIP in the fashion world .. look at her now lol.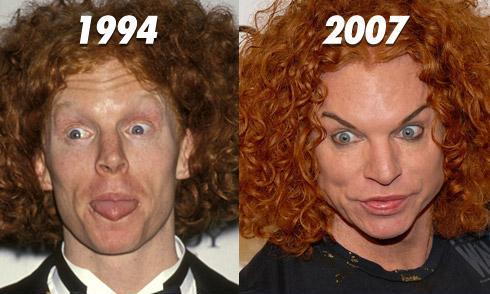 Carrot Top .. he's a comedian .. but i dont think his latest look is funny at all..scary =.=''
Joan Ark .. no comment ..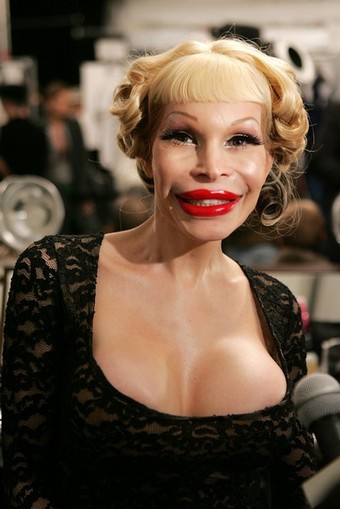 this err person name is Amanda Lepore .. she's a transexual .. in other word, she was once a man.
she did surgery n all n look what happened to her. plus, the second pic was not photoshopped in any way .. lol
this is jackie stallone .. mother to Sylvester Stallone .. i dont see any different there?? LMAO